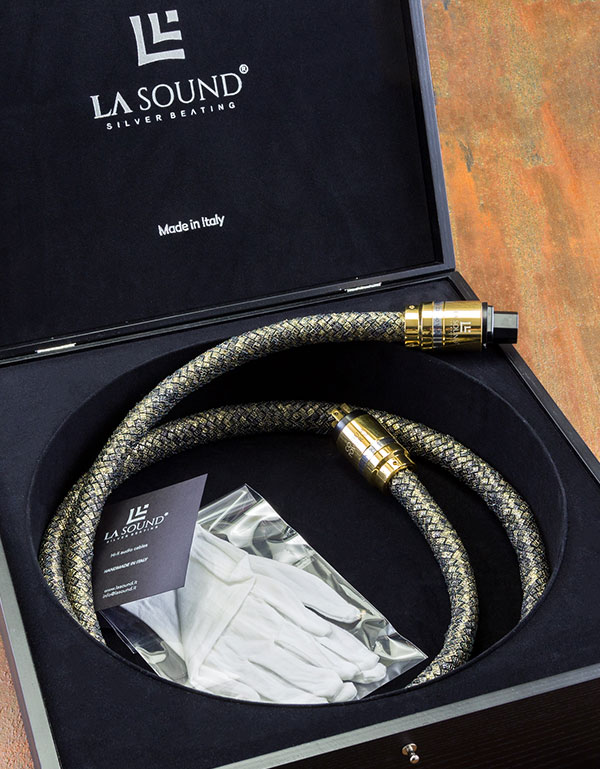 The Corium series is the new luxury line of our brand; it is the synthesis of technology, elegance and refinement of Made in Italy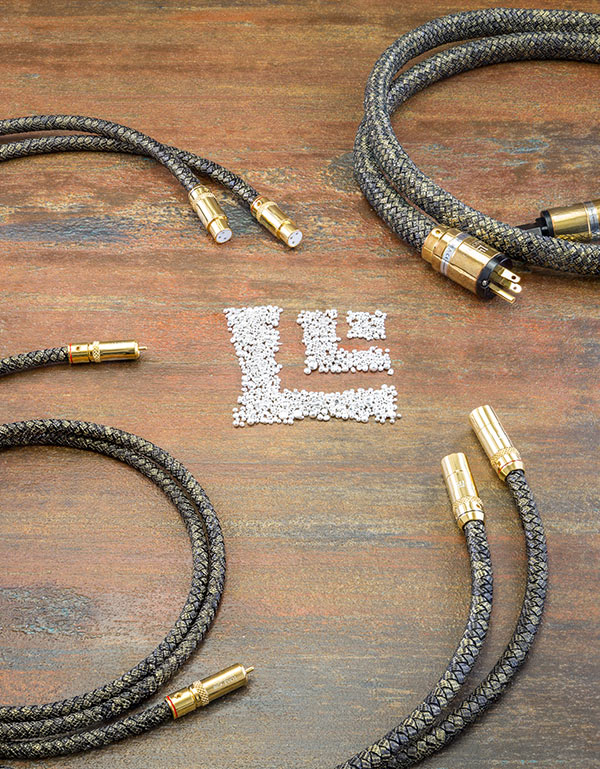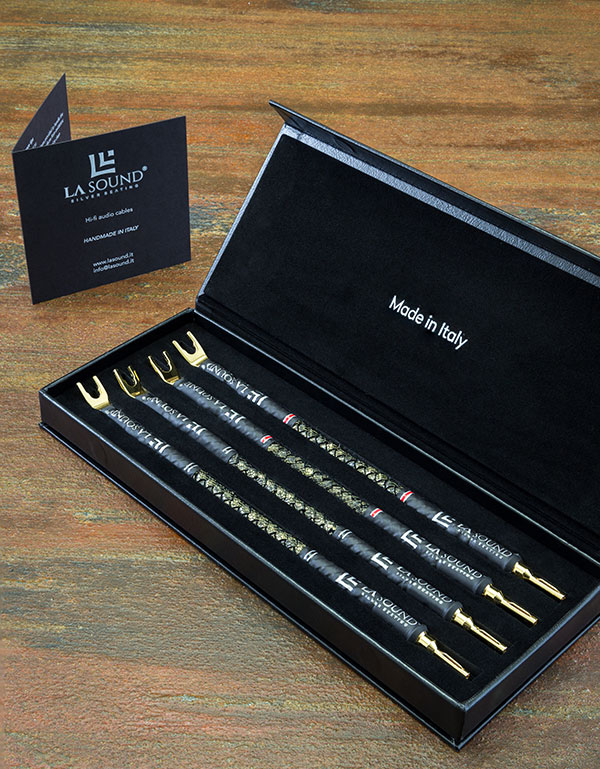 The Corium line is the new luxury line of our brand LASOUND, aesthetically finished in printed, hand-cut and woven natural leather. It is the synthesis of technology, elegance and refinement of made in Italy It represents our spearhead to meet the demands of an exclusive clientele. The cables offer a sound with excellent transparency in the mid-frequency range and high extension in the high range without, however, overdoing it and thus being fatiguing in listening. Although they are made of pure silver, they are confirmed to be neutral over the entire range, allowing a very high amount of information to pass through, which then translates into a wide, detailed and three-dimensional soundstage with high depth. The cables are made with 16 AWG, 21 AWG and 23 AWG solid-core conductors, manufactured from pure silver (99.99% 4N) by continuous casting process in our factory. This resulted in improved dynamics and greater extension of low frequencies.
the use of solid-core conductors;
the use of the best halogen-free insulation materials;
proper construction with the use of one or more different types of shielding;
results in a series of cables with excellent physical and sonic characteristics.
We have been producing silver alloys for more than 25 years. Control of the entire process and specific knowledge of the processing of nonferrous alloys enable us to produce alloys with excellent metallurgical characteristics. The conductor has a homogeneous structure with a fine grain, free of impurities and with excellent conductivity. Upon specific request we can offer alternative aesthetic solutions, with the choice of processing and color of the skin in order to offer a unique product that characterizes one's listening environment offering, in addition to high audio quality, the emotional experience of aesthetic character for a unique listening experience.